"WHEN ALL THINK ALIKE, THEN NO ONE IS THINKING."
— Walter Lippman —
WEBSITE DESIGN & DEVELOPMENT
WEBSITE DESIGN & DEVELOPMENT
Creative and mobile friendly designs to suit your business
CLOUD WEBSITE HOSTING
High quality UK Hosting, NO limits & 99.99% uptime
EMAIL - SOCIAL & PPC MARKETING
EMAIL - SOCIAL & PPC MARKETING
Let us help you to effectively promote your business

HERE AT iMedia Solutions, we have the experience to create modern, responsive websites that are easy to navigate and allow visitors to get the most from them. This means they stay on your site for longer, increasing your exposure. Going hand in hand with your website is our great hosting service and ability to help you market your site effectively within Social Media, Email Marketing and Google Adwords.
Our aim is to serve Startups and Small to Medium Businesses giving them the ability to have a great looking modern responsive website at a sensible price. This is combined with great one to one customer service that only an independent business like ours can offer. NO huge design fees or hidden charges! Just a great product at a price everyone can afford. Just ask us and you will be surprised how little a website with hosting and business emails will cost.
So give us a call on 033 022 00175 or send us a message via our contact form and let's chat about your web design, hosting and marketing needs. We love to chat.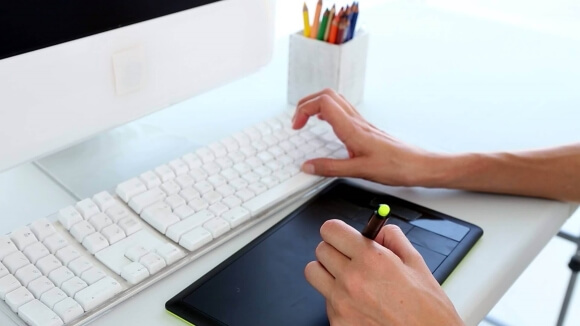 WEBSITE DESIGN & DEVELOPMENT
All our designs are fully responsive and will look good on any device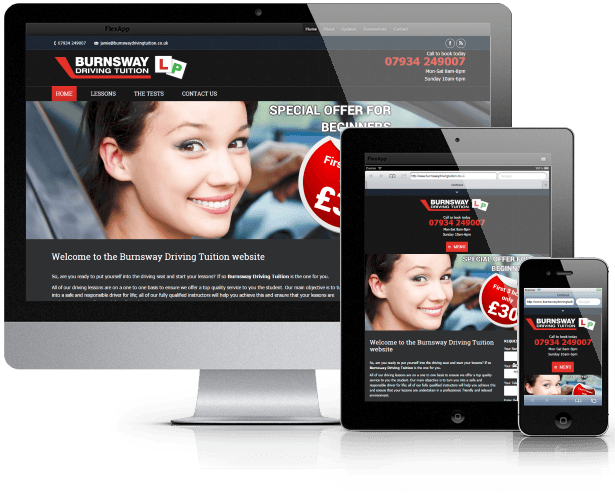 OUR DESIGN SERVICES
If you are looking for a modern mobile friendly and sensibly priced website for your business then you are in the right place. In today's world a website is a must for business – with 80% of internet users trusting a business more if it has an online presence*. We believe in creating attractive and effective websites; whether you are looking for a standard website, a website you can update yourself, or an Ecommerce website, we can help.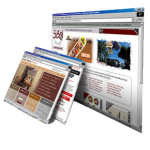 CMS WEB DESIGN
We use an extremely versatile CMS (Content Management System) which allows for easy control of the content on your website.
Here at iMedia Solutions we are fully trained in developing content driven websites, including theme implementation, bespoke styling, plugins and widgets. Apart from this, we specialise in SEO (Search Engine Optimisation) and are fully conversant in using this industry leading system for driving websites to the top of the search engines.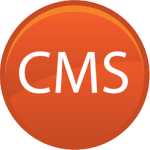 SUPPORT
We know there are going to be times when you need support. First option is to check out our Knowledge Base. A second option is to raise a support ticket (we aim to respond within 24 hours) and thirdly you can give us a call and speak to a real person. We are here to help.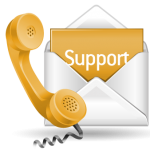 Here at iMedia Solutions, we provide high-quality website design and hosting with a simple concept. The ability to offer a completely unlimited hosting package with no limits and no contracts and with the best uptime available.
No expense has been spared with the quality of the hardware components and software used to create the bespoke platform we use.
ARE WE REALLY UNLIMITED? – Yes! Our cloud is scalable and grows as our customers needs do. Before now, hosting accounts were limited to the size of the server they were hosted from. This prevented hosting accounts being unlimited, as a single physical server has restrictions. We use the latest cloud technology to be able to provide a limitless hosting platform if required.
EMAIL, SOCIAL & PPC MARKETING
MAKE THE MOST OF MARKETING
With 70% of the UK population using social media regularly, there has never been a better way to increase sales and maximize brand exposure. Combine this with the established success that can be gained from effective email marketing and Google adwords campaigns you can really drive your business forward.
Let us help you get the most out of all these platforms by creating and driving productive social media, email and adwords campaigns on your behalf.
WHAT WE DO?
We can create custom professionally branded company pages for social media platforms like Facebook and Twitter and we will regularly review your social media presence and activity whilst identifying any new ideas and trends. We can also help your website generate a new sales contact list from your social mediums or directly from your website and then create unique and effective emails to help drive direct sales from this new or even existing list. We can also help drive your site to first-page advertising on Google within your market that will increase traffic to your site and ultimately increased sales.
Contact us today on 033 022 00175 to discuss all your online marketing needs.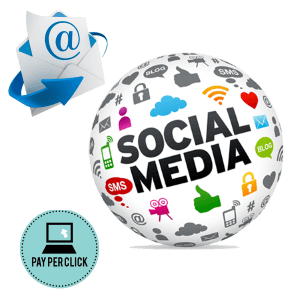 If you have any pre-sales questions and would like to get in touch, complete the form on this page and we will reply as quickly as possible. You can also email us direct or simple give us a call. We love to chat.
Telephone
033 022 00175
Email
sales@imediasolutions.co.uk